Stevia Sweetener Tablets | Sweet Tablets | Stevia Tablets
Enjoy the sweetness of steviapura® Stevia Sweetener Tablets
For the production we use only high quality Steviol Glycosides, Rebaudioside A with a purity of at least 95%. This guarantees a fine taste, without a bitter note and a pure sweetness. The product is calorie-free and tastes very pleasant.
In addition to Steviol Glycosides, the sweet components from the Stevia plant, we use plant-derived carriers and excipients for tabletting, which are necessary for the production of the Sweetener Tablets. In the interest of the consumer, we do not use chemical tablet coatings.
steviapura® Stevia Sweetener Tablets do not contain sugar or dextrose, fructose, glucose or lactose. We do not use flavours and artificial Sweeteners such as: Aspartame, Acesulfame, Maltodextrin, Saccharin, Cyclamate, Sorbitol or Sucralose.
The production of this high-quality Stevia Sweetener takes place under the strictest hygienic conditions according to the IFS standard in Germany. This guarantees you the highest product safety and Quality.

steviapura® Stevia Sweetener Tablets, the ideal sugar substitute supports you in a sugar-free diet, dieting and losing weight. steviapura® Stevia Sweetener Tablets are the alternative to sugar and synthetic Sweetener. Low in calories, easy to dose and healthier than sugar are good reasons to use Stevia Sweetener Tablets.
Stevia Sweetener Tablets in a practical Dispenser
Whether at home or on the go - the practical Stevia Sweetener Tablet Dispenser fits in every handbag. You can sweeten your drinks to-go or your tea with friends and in the office effortlessly. The small Sweetener Tablet Dispenser ensures easy dosing.
The Sweetener Tablet Dispenser is very easy to refill, so you save the environment and valuable resources.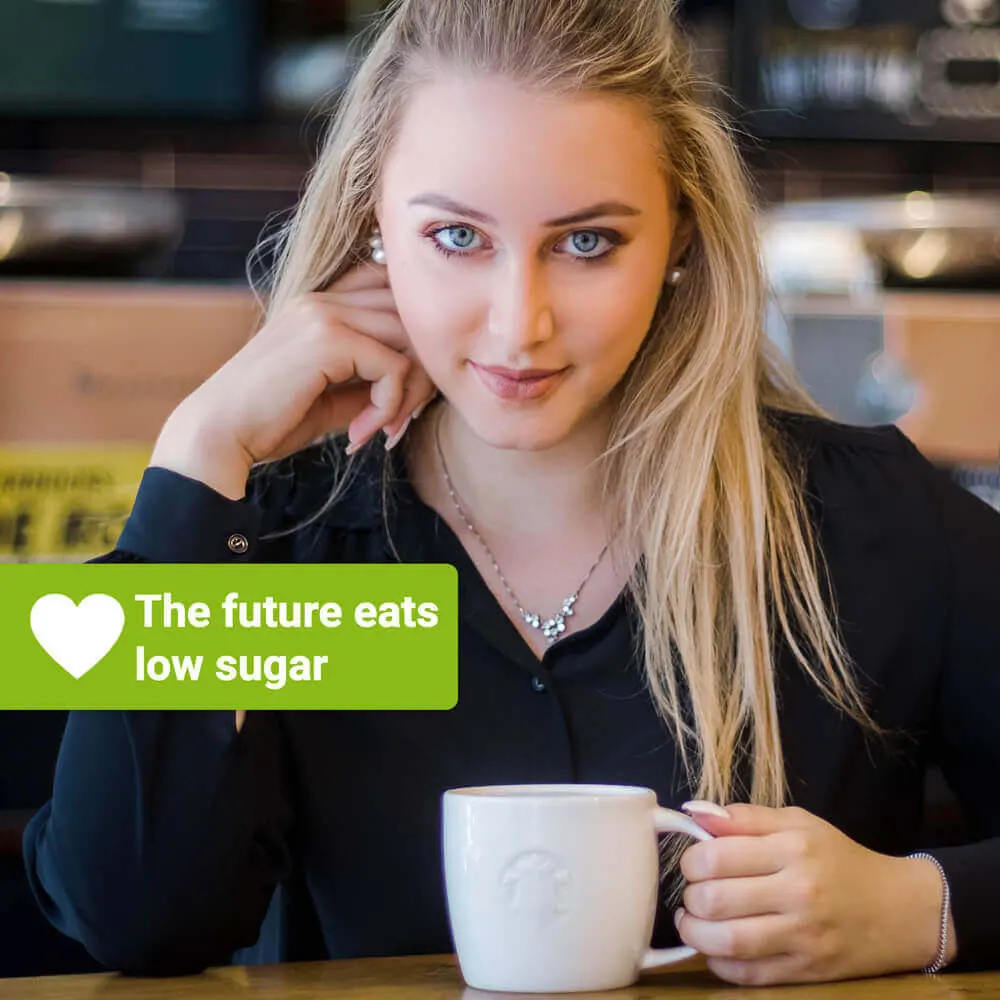 Easy dosage of the Stevia Sweetener Tablets | Stevia Sweet Tablets.
The Stevia Sweetener Tablets dissolve easily in your coffee or tea and are ideal for sweetening hot and cold drinks. The small Stevia tablets are very easy to dose. One Stevia tablet is equivalent to about 1 teaspoon of sugar.
Sweeteners with Steviol Glycosides from the Stevia plant have the advantage that they are low in calories and tooth-friendly compared to sugar.
As part of a balanced diet, diabetics also sweeten their drinks with it because Stevia is insulin-neutral and does not affect blood sugar levels. Suitable for diabetics and also for vegetarians.

steviapura® Sweetener Tablets refill packs
With the Stevia Sweetener Tablets in the practical refill pack, the Stevia Tablet Dispenser can be refilled at any time. In our Stevia Online Shop, you can buy the Stevia refill packs at a reasonable price.

With this detailed information, we want to help consumers find the right Stevia product.
In our Stevia Guide, you will find more answers to frequently asked questions. We have also provided additional information and tips for you to be aware of when buying Stevia.
Discover the sweetness of steviapura® Stevia Sweetener Tablets